(Click thumbnail for full size)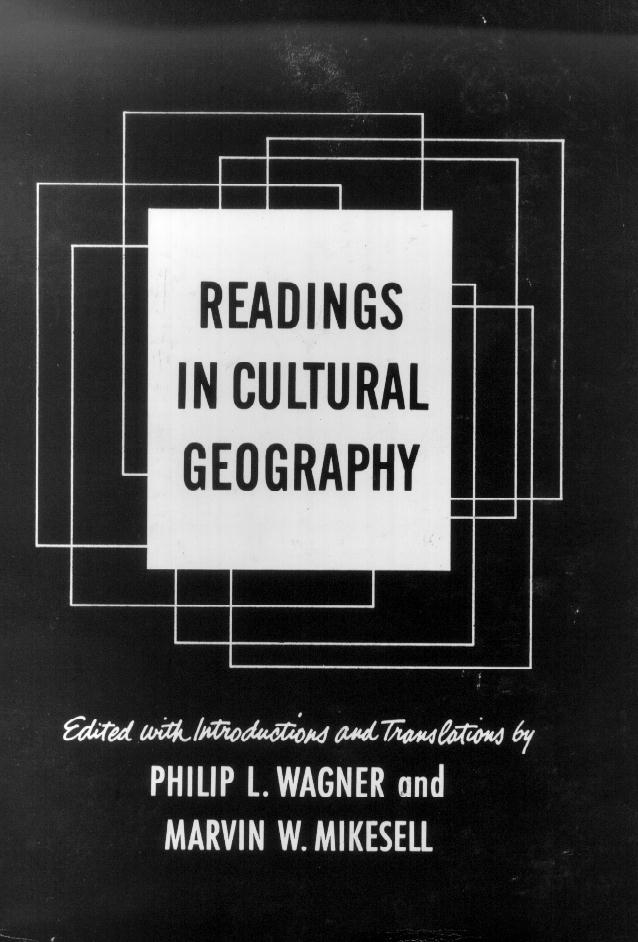 Readings in cultural geography. Thirty-five fundamental studies presented, edited, and translated by Philip L. Wagner and Marvin W. Mikesell, Chicago: University of Chicago Press, 1962. xii + 589 pp.
Comments by: Dr. Philip Wagner
Inspired and encouraged by the publication of our Readings in urban geography, by our colleague Harold M. Mayer, Mikesell and I, despite our jumior status, acceded to a suggestion by Mr.Carroll G. Bowen, of the University of Chicago Press, to attempt a similar summation of our own field. We perused hundreds of journals, American and foreign, and selected thirty-five articles for inclusion.
We translated them ourselves, but submitted our results to the authors for their possible correction and approval. Then we composed the general and section introductions.
I think that the book fairly represents the state of the sub-discipline in its time, and contains material of lasting relevance.
However, "cultural geography" today has taken a rather new course, making it interesting to compare this work with Rereading Cultural Geography, in the gestation of which I and Mikesell took part (the latter title appears in my bibliography, q. v.).
PLW